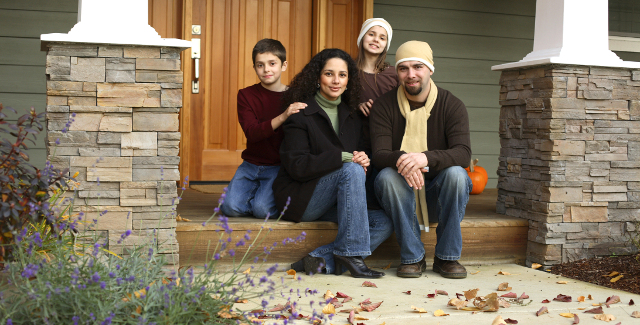 Suddenly, the cold has descended. Days are shorter, leaves are leaving and the flannels have made their way out of the back of the closet. When the temps drop, don't forget these winterization tips:
Weather stripping. If you can see daylight between an outside door jamb and the door, it's time to update your weather stripping. Fortunately, one of the easiest and most cost-effective ways to conserve heat and lower your bills is installing new stripping.
Don't know what you need? Take a look at what's there. Try to match what was installed originally if it's clear that it used to work and has simply worn out. Around most doors, ¼-inch weather stripping that's either ¼- or 1/2-inch wide will do.
Walk the caulk. The next easiest winterizing job is caulking around outside door and window frames. If there's space between the frame and the siding, chances are that it's letting heat escape from your home unnecessarily. Make sure the caulk is rated for outdoor use. White is generally your best color bet; but if you must try to match, gray, brown and black are generally available at most hardware stores, as well. Try to lay a bead only ¼-inch wide for most applications, and keep a cup of water handy so you can press the caulk into the corners and smooth down the beads from top to bottom.
These simple steps can save you money. Give them a try!