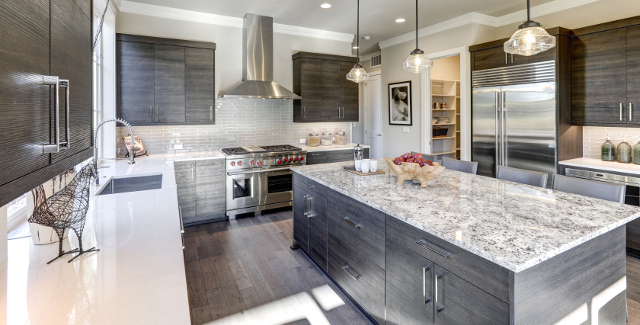 What can we say about 2020 home trends? Two words: Simplicity rules.
For the living room and family room, forget trying to impress your friends and neighbors with ultra-cool expenso-rooms. This coming year, tone it down, pull it back and be comfortable, for heaven's sake.
Like puzzles and games? Pull them out of that over-stuffed closet and put them on some built-in shelves right where you play them: in the living room. Do you like sitting on overstuffed, brightly-colored couches? Then do that, and add some comfy blankets and pillows to match.
This isn't about being a slob. It's about living modestly and simply in the space you actually live in.
As for walls and floors, go for basic tones and blacks and whites if you're painting. But if you're set on tile or maybe even some stonework for the walls, definitely look into boldly patterned ceramics and stone, as well. The sky's the limit. The old, boring colors are out and new designs are in. Try some out. You may like a look that may have seemed way too out there recently.
For flooring the rest of the house, wood-grain ceramics are still going strong. And why not, when you consider their utility, durability, cost and look? Easy to install and maintain, these ceramic flooring materials come in so many styles and options, they've become the go-to for people in every income bracket.
So there you have a few ideas for 2020? What are you waiting for? January?